Trigeminal Neuralgia: 78-year old retired businessman, still cycles 200 km / wk, wants no facial pain and to be off his Tegretol! Understood. Done.
So, this is the oldest (new age 'young retiree') trigeminal neuralgia (aka 'tic' facial pain) patient that I have operated in my years of doing this beautiful operation. He is fit and active, and told me he had done a 'tonne of research' on his condition and his options before traveling to us in Sydney from interstate to have his microvascular decompression (MVD) microsurgery done. He is now pain-free and discharged from hospital less than a week post-op. I hold on to my MVD patients for a few extra days while they get bedside physiotherapy to become independent before leaving the hospital. The only thing that matters is their outcome.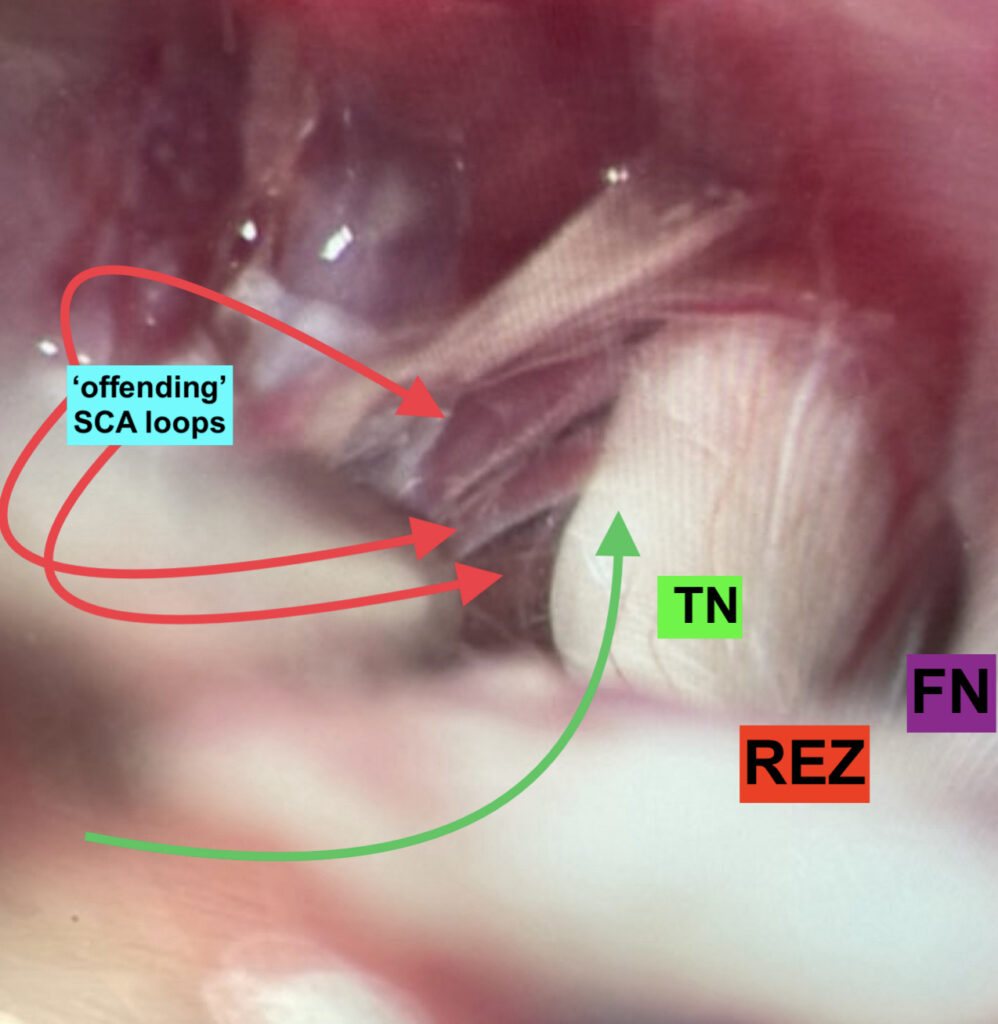 Peri-operative patient safety is our priority and achieved through:
Temporary lumbar drain placement for brain relaxation (to avoid use of any brain retractor);
Meticulous patient positioning (this can take up to an hour for me and my team, but the time and care investment pays dividends);
Neuronavigation 'brain GPS';
Intraoperative real-time nerve monitoring (brainstem; 5, 7, 8/BAER), MEP, SSEP);
Optimal microsurgical technique (I learned that from the U.S. grandmasters I trained under for many years, Doctors Fred Meyer, Dave Piepgras and Robert Spetzler)
Post-operative ICU care (min. one night)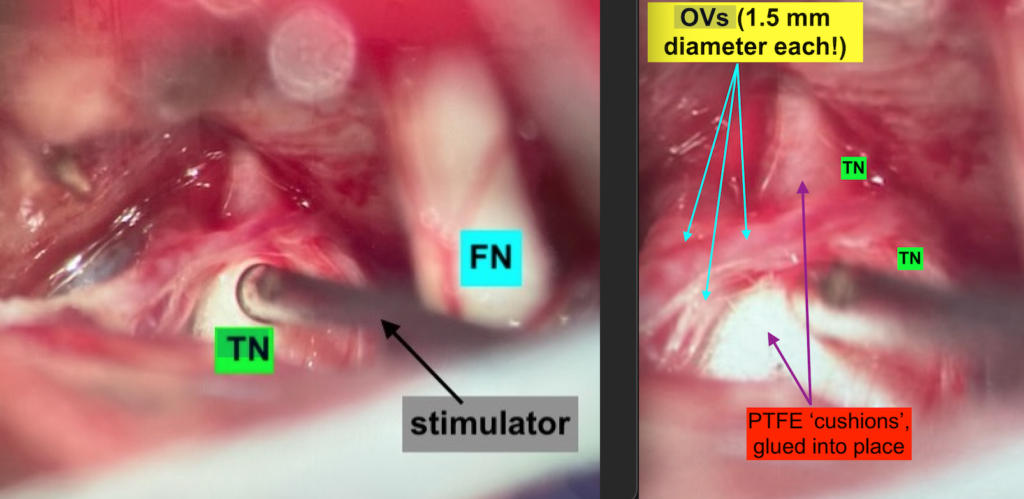 For more information on MVD, CLICK HERE for text and video links.