Our Services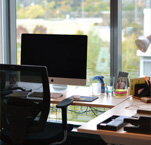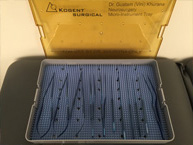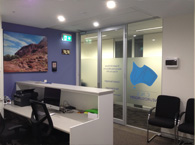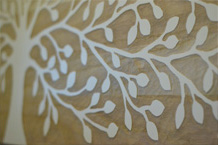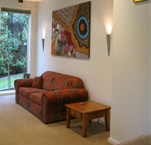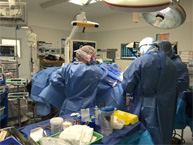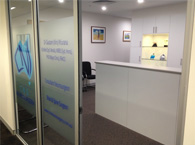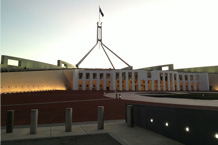 My professional philosophy is to always put the best interests of my patients first, to never compromise on quality and safety and, when operating, to minimise any disturbance to the natural tissues of the head and spine.

Vini Khurana
CNS Neurosurgery takes pride in the scope, quality and accessibility of the neurosurgical services we provide to patients across Australia.
Please note: We HAVE returned to face-to-face consultations in the ACT and NSW, but we have appropriate COVID-19 precautions in place. My staff will contact you before the appointment with further details.
Dr Khurana:
Offers in-person neurosurgery consultations and SECOND OPINIONS* at our various professional Rooms locations throughout south-eastern Australia.

Carries out BRAIN & SPINE SURGERIES including MOTION-PRESERVING CERVICAL AND LUMBAR TOTAL DISC REPLACEMENT /ARTHROPLASTY (CTDR, LTDR) and SALVAGE surgery (minimally invasive techniques and technologies, aided by technologies such as ROBOTIC-assistance, neuronavigation, real-time neurophysiological monitoring, awake craniotomy options). C & L TDRs done at Epworth Richmond (Melbourne) and Hurstville Private (Sydney).

Is an industry-leading specialist TELEHEALTH/TELEMEDICINE provider certified by the Royal Australasian College of Surgeons, and offers Skype-based tele-medicine / tele-health consultations to patients located throughout Australia and overseas.
Also consults privately as an independent MEDICOLEGAL EXPERT (Canberra, Melbourne & Sydney) and for MLCOA/MedHealth (Canberra), often in complex matters involving major insurance companies, leading law firms, and Federal Government agencies, with experience in over 1200 medicolegal assessments and professional reports since 2009. Dr Khurana is a sought-after medical expert in Court, Inquest and Tribunal matters, based upon his national reputation in the industry for integrity and 'forensic' analyses.

Provides free and ready access to high quality, comprehensive and reader-friendly neurosurgery educational information via links on our RESOURCES page.
Can facilitate direct access to high-level MULTI-DISCIPLINARY CARE through his colleagues in VIC and NSW/ACT (neurology, oncology, ophthalmology, ENT, interventional radiology, peri-operative care, pain management, endocrinology, anesthesia).
The conditions Dr Khurana consults upon and / or treats (listed in alphabetical order) include:

Aneurysms of the Brain
Arnold Chiari Malformation (Chiari decompression)
Arteriovenous Malformations (AVM)
Benign Brain Tumours such as Meningioma & Schwannoma
(acoustic neuroma)
Brain Cancer & Gliomas
(GBM, anaplastic astrocytomas & oligodendrogliomas; metastases)
Carpal Tunnel Syndrome (carpal tunnel decompression)
Cavernous Malformation (cavernoma)
Cervical and Lumbar Spondylosis – CERVICAL & LUMBAR TOTAL DISC REPLACEMENT (TDR; ARTHROPLASTY) FOR MOTION-PRESERVATION
(discectomy, spinal stenosis – decompression, rhizolysis, spinal instrumentation with spinal cages and artificial discs)
Cysts of the Brain
(including arachnoid cyst, colloid cyst, dermoid and epidermoid cysts & Rathke's cleft cyst)
Hydrocephalus (NPH, VP shunts) & Low Pressure Syndromes and the latest shunt technologies for Idiopathic Intracranial Hypertension aka pseudotumor cerebri
Pituitary Adenoma
Traumatic Brain Injury (cranial repair & reconstruction), Concussion,Post Concussion Syndrome and Spine or Spinal Cord injury (work, motor vehicle accidents, sports)
Trigeminal Neuralgia & Hemifacial Spasm
(microvascular decompression – MVD)
*Please note that "second opinion" appointments are not permitted by CNS Neurosurgery if patients have relatively recently been operated by another neurosurgeon or spinal surgeon
Dr Khurana's subspecialty training, practices & interests include:
Brain microsurgery, including trigeminal neuralgia (facial pain/MVD) surgery
Latest-generation minimal-footprint spinal cages and artificial discs
Mazor Robot for enhanced spinal instrumentation procedures
Endoscope-assisted neurosurgery
Minimally invasive surgical techniques that minimise any interference with natural biological tissues
State-of-the-art technology including advances in craniospinal navigation and robotics
Private and expert medicolegal consulting
Tele-medicine / Tele-health (first Australian surgeon to be RACS-certified for the provision of such services)
Aerospace medicine