CNS Neurosurgery and Telehealth – Telemedicine – Teleconsultations – Videoconferencing in the COVID-19 era
We're all living in and experiencing a very difficult situation, globally, and I hope you and your loved ones are safe and well. CNS Neurosurgery remains open for business in this COVID-19 era, including for urgent surgeries. We have rapidly and effectively adapted, as we know that we, too, provide essential medical services.
During this past week, I have carried out my first FULL DAYS of neurosurgical telehealth/telemedicine consults with patients across Australia, including my FIRST remote videoconferenced neurosurgical medicolegal (IME) assessment (the previous over 1000 IMEs I have done over the last decade were all in person!).

Today, I carried out my first FULL DAY of videoconferenced neurosurgical IME assessments, assisted by exercise physiologists and physiotherapists that I recently trained in Canberra to carry out neurological examinations while I am interstate.

What a wonderful way to stay connected with patients and assessees, and also with leading law and insurance firms across the country, and be able to provide much needed ongoing neurosurgical advice and expertise.

I have been providing telehealth services regularly for SEVEN YEARS now. I was told by the Royal Australasian College of Surgeons (RACS) in 2013 that I was their FIRST telehealth-certified member.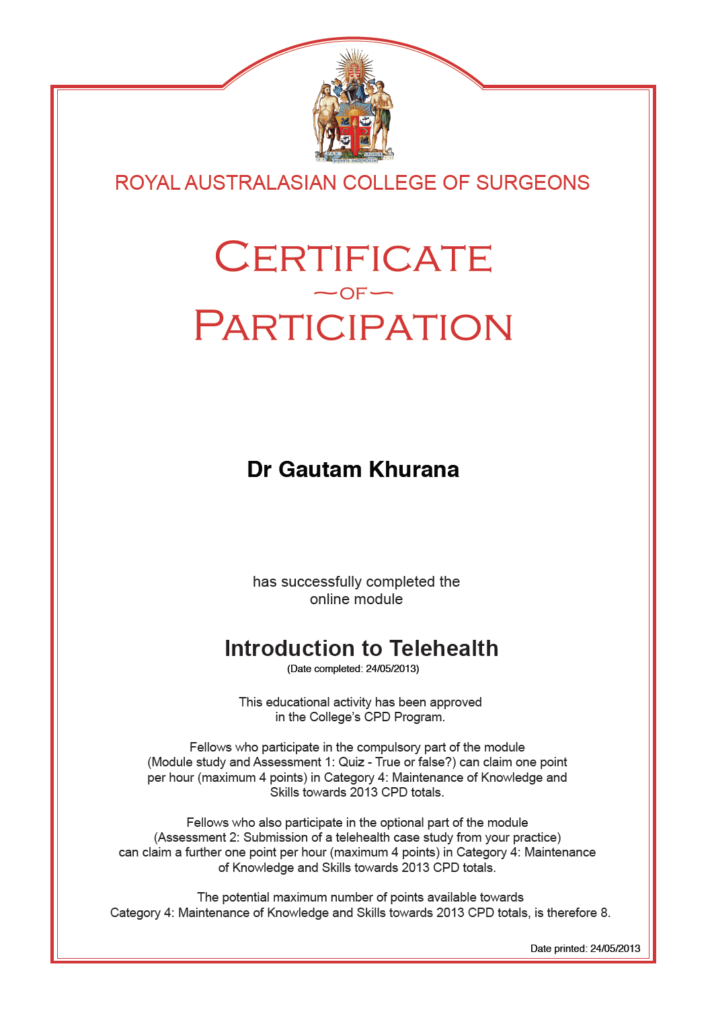 CNS Neurosurgery has now reached all corners of Australia, Christmas Island, Nauru, Middle East, India, and recently the US. The telehealth service we provide is cost-effective, reliable, and easy to set up. Our preference is Skype, but I also use Zoom and BlueJeans.
In unprecedented times like this, such services allow communities to remain safely connected and access specialist services especially for triage.
To law firms and insurance providers, neurosurgical IMEs can STILL be conducted to a very satisfactory degree with the exception of permanent impairment evaluations. However, this particular limitation can be overcome with the help of a local doctor or physiotherapist/exercise physiologist, as I proved today.
Just one way of keeping the "wheels of the bus" turning and its steering controlled right now!
As an aside, to my medical, nursing and allied health friends, colleagues out there, many on the front line, thank you for the tireless and selfless work you do. You are much needed and loved.
Dr Vini Khurana
< Back to blog