Welcome to C.N.S. Neurosurgery
C.N.S. Neurosurgery is a contemporary, multi-state Private Practice with consulting Rooms in Sydney, Canberra and Batehaven/NSW South Coast region; and in Melbourne (in partnership with Neurological Surgery Victoria/NSV).
Our core values are excellence and compassion, and we strive to deliver optimal, multidisciplinary care centred on your personal experience and safety.
We take pride in the scope, quality and accessibility of the neurosurgical services we provide to people, local and interstate.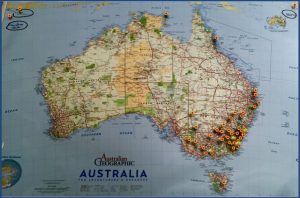 Please take a moment and click on any of the above three brief YouTube clips. The "Brief Overview" clips are short videos of Dr Khurana's work using minimally invasive techniques in brain and spine surgery.

Search your condition of interest via the RESOURCES tab or search bar (top banner).

Dr Vini Khurana offers:
Consultation including second opinion regarding brain & spine conditions
Expertise in cranial microsurgery and awake & asleep minimally invasive craniotomy techniques – brain tumour, cavernoma, MVD/trigeminal neuralgia
Minimally invasive spinal artificial discs & cages; percutaneous neuronavigated lumbar instrumentation with real-time neuromonitoring
Private medicolegal expert opinion
Telehealth services throughout Australia