ROI-A fusion cage, L5-S1, radiologically, at 6 years post-ALIF.
This patient presented to me several years ago with a severely degenerate (desiccated), retrolisthesed and symptomatic L5-S1 disc space following two previous successful (posterior) microdiscectomy operations by other surgeons a few years earlier, for cauda equina syndrome from massive and recurrent disc herniation at L5-S1.
I removed the old disc and reconstructed her L5-S1 disc space from an anterior approach using a ROI-A fusion cage. The fusion has been quite complete. This is her 6-year follow-up CT (right) compared with her pre-operative MRI (left).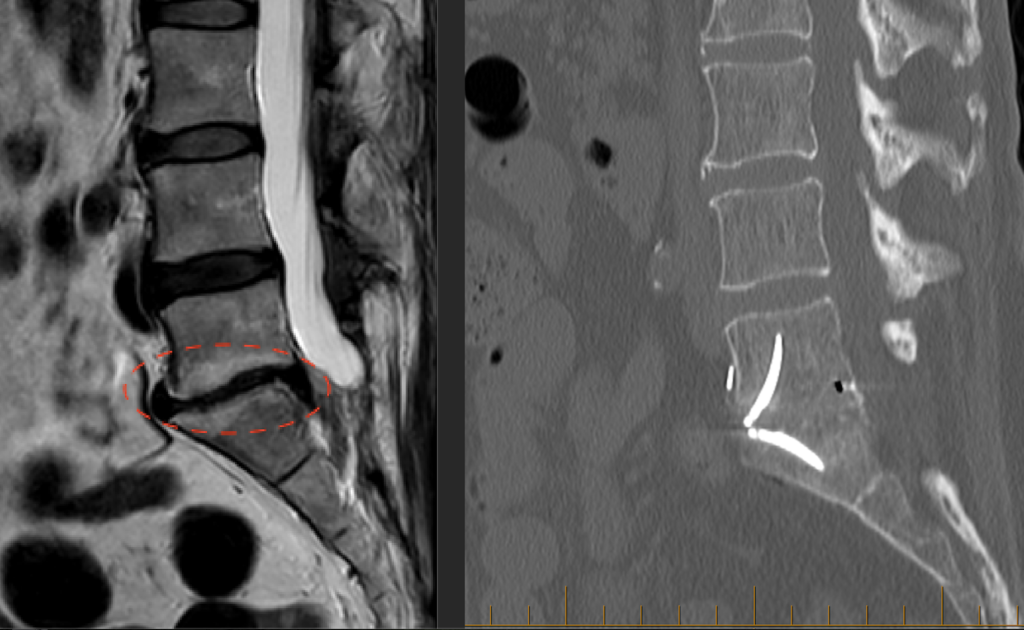 < Back to blog