Slick prosthetics for hybrid cervical & lumbar anterior reconstruction
Whenever feasible, I prefer to replace worn out symptomatic cervical and lumbar discs with artificial mobile prosthetics (disc arthroplasty instead of fusion). However, sometimes, a fusion cage is used for one of the levels being treated for improvement or restoration of the lordotic spinal curve, or for prevention and treatment of mechanical instability, or if the disc space here is severely degenerative.
When I use combinations of artificial discs and cages, patients have typically retained an excellent range of motion, and over the years we've had wonderful results with these operations.
I call them "hybrid anterior reconstructions".
Here is a recent image collage (upper 2 panels cervical, lower 2 panels lumbar; one artificial disc and one cage at each of the adjacent levels):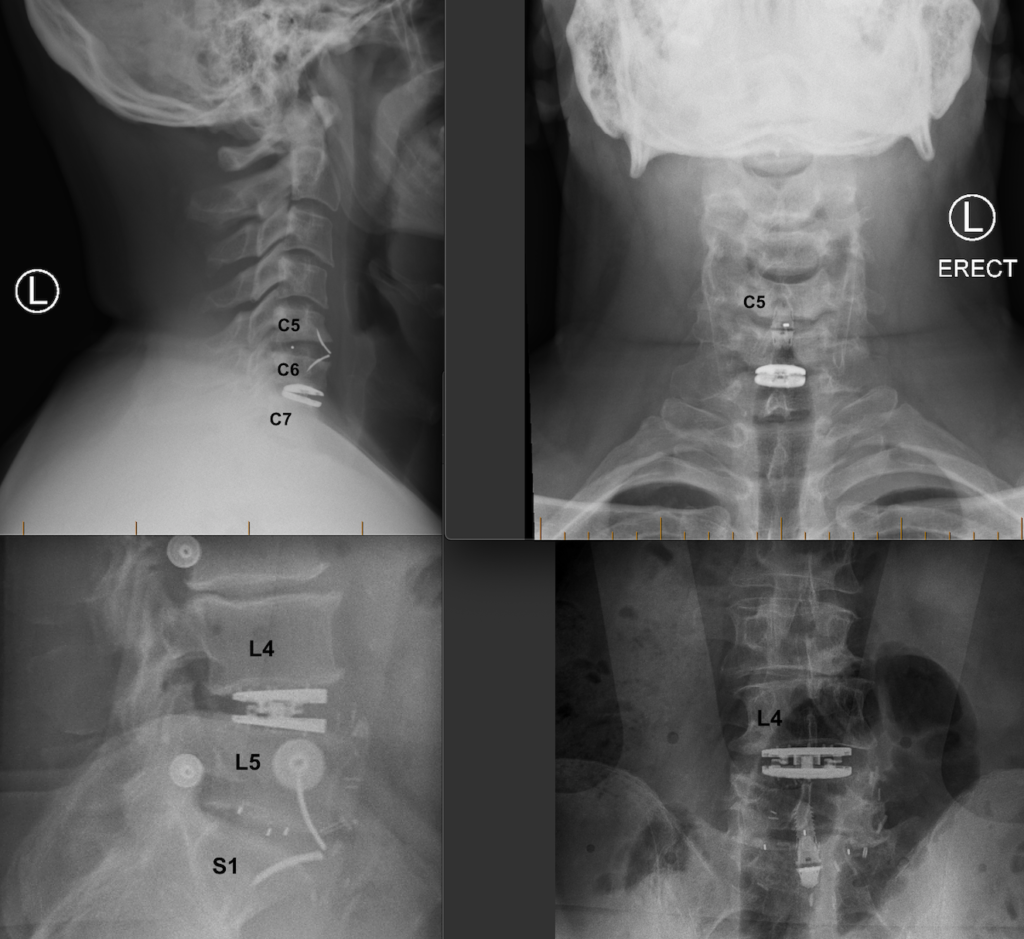 This image below shows what these fine French and Swiss companies' products look like. Wonderful stuff!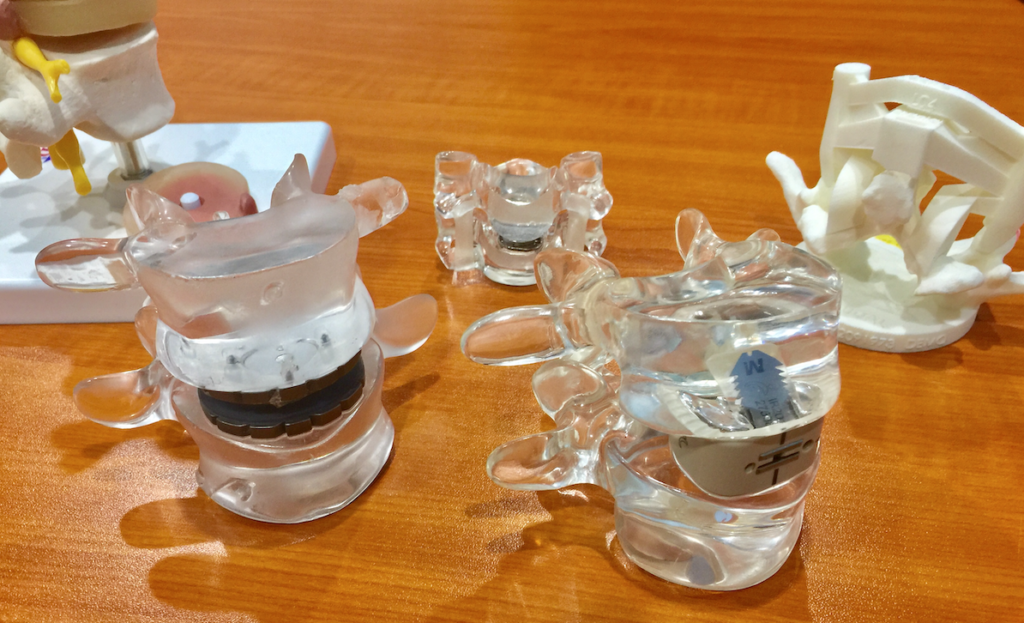 Materials are bio-compatible, strong and enduring. Combination of PEEK plastic (body of cage), polyurethane (core of disc), and titanium (plates of disc and anchors of cage). French and Swiss masterpieces.
< Back to blog