The effects of smoking on the spine and spinal surgery outcomes – Review Article
Do you know what smoking does to the spine? It gradually destroys it. Further, smoking's negative (adverse) effects on spinal surgery outcomes are also clear and substantial.
Here, in this professional and peer-reviewed journal article published today in Surgical Neurology International (SNI), I have spelt it out as best as I can. The paper was written because I (like others) have observed what appears to be accelerated spondylosis in smokers, i.e., relatively young people presenting with spinal pathology that is unexpectedly advanced for their years. Spinal surgeons have also observed the negative effects of smoking on the outcomes of spinal surgeries in smokers compared with non-smokers. See the "Conclusion" column of Table 1 for decoding of the key data.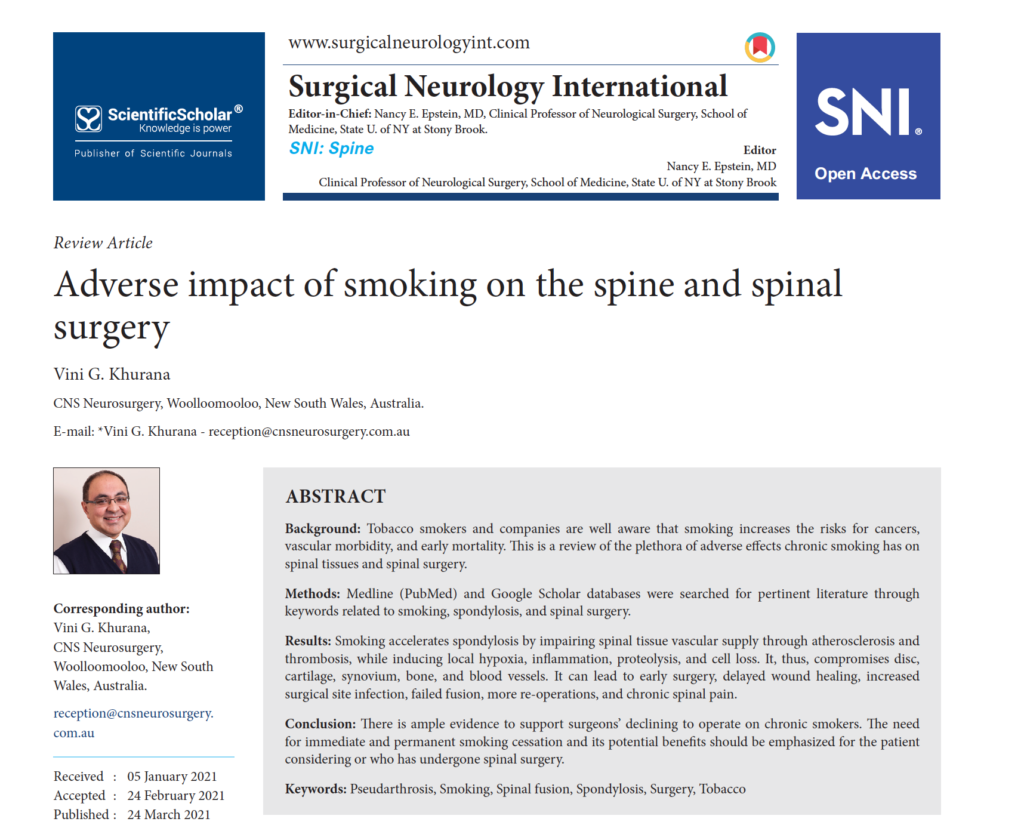 If you smoke, please cease immediately and permanently. I'll be posting a video on this subject matter on our CNS YouTube channel in the near future.
Dr Vini Khurana
< Back to blog