The Latest and Best Technologies and Techniques in Minimally Invasive Spinal Surgery – Robotics, Intra-op. CT, Nerve Monitoring
It's an absolute pleasure to see how the latest and best technologies now available to us can be used to make spinal surgery more accurate, safe, effective, and sustainable for my patients.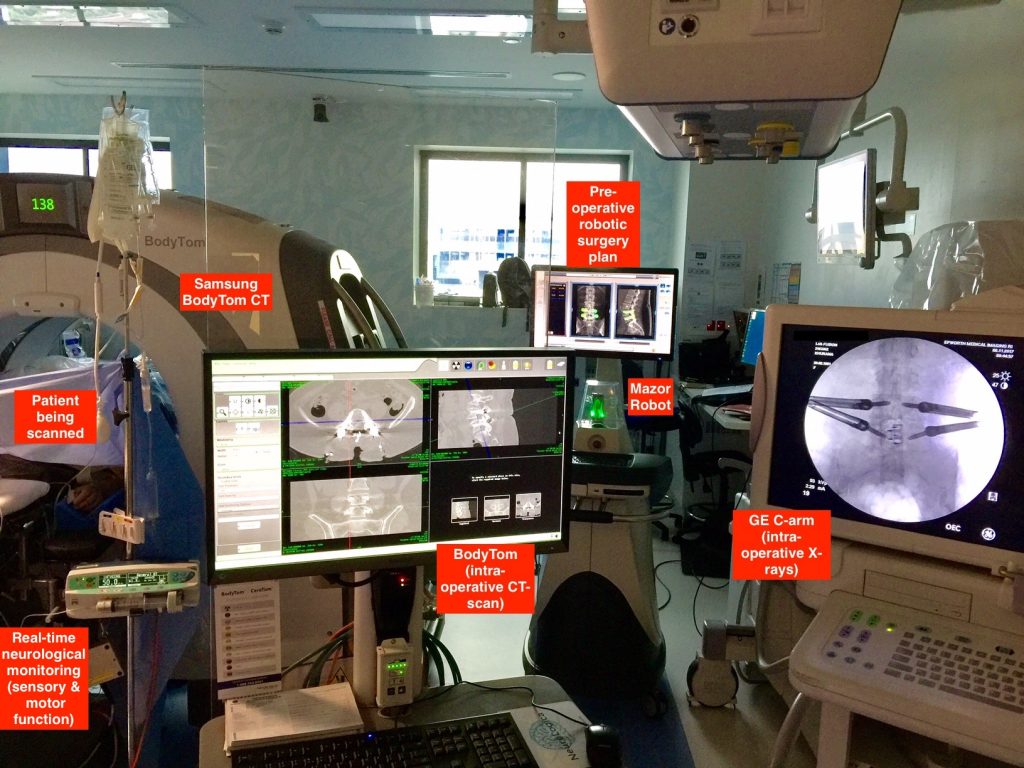 During this recent surgery at the Epworth Hospital in Richmond, for one of my degenerative spinal patients, we carried out:
Detailed pre-operative planning using the Mazor Robot Renaissance Guidance System (courtesy Life Healthcare & Mazor). This allows accurate planning for the sizes and trajectories of the screws that will placed through small incisions via the robot;
Real-time intra-operative imaging with C-arm (courtesy GE) to ensure each screw and rod is inserted percutaneously exactly as intended;
Real-time intra-operative neurophysiological monitoring (courtesy NMSA) to keep a watchful eye on movement and sensory functions in the spinal cord and limbs, optimising safety as each screw is placed and as the surgical decompression is completed under the operating microscope (courtesy Leica);
Intra-operative CT scanning at the conclusion of surgery (courtesy Life Healthcare & Samsung). This confirms a beautiful structural result before the patient leaves the operating room!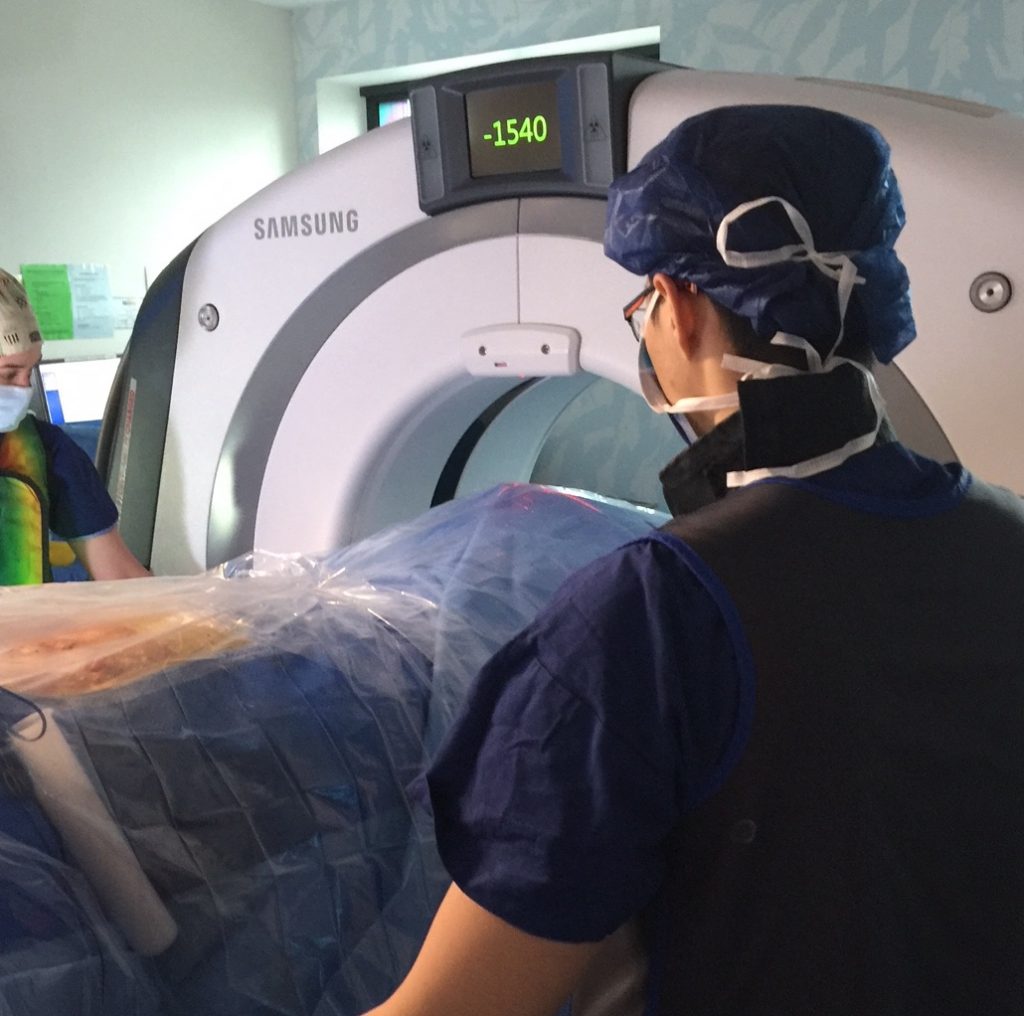 All of the above should hold our robotic surgery patients in good stead in the years to come.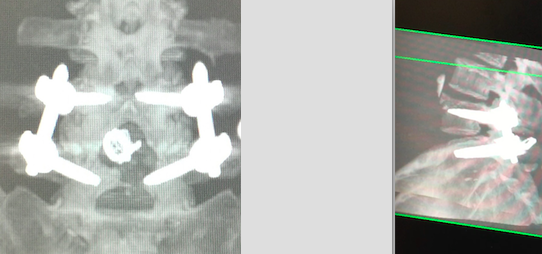 < Back to blog