The Magic of Great Teamwork – A New Lease on Life
Today I think we felt like an experienced and focussed team of 14 people working all day to reconstruct one man's spine from in "front" (anterior) and "behind" (posterior). I truly believe what we did and how we did it is worldclass, with a focus on patient safety and clinical outcome.
This active but progressively debilitated chap, around my age (i.e., not old!), had diseased lumbar discs (desiccation) with a large herniation from one of them (cauda equina compression), and a slip (spondylolisthesis) between neighbouring vertebrae compounding problems from his overgrown joints and ligaments (spinal stenosis). He stopped smoking several months ago at my urging, based on medical evidence.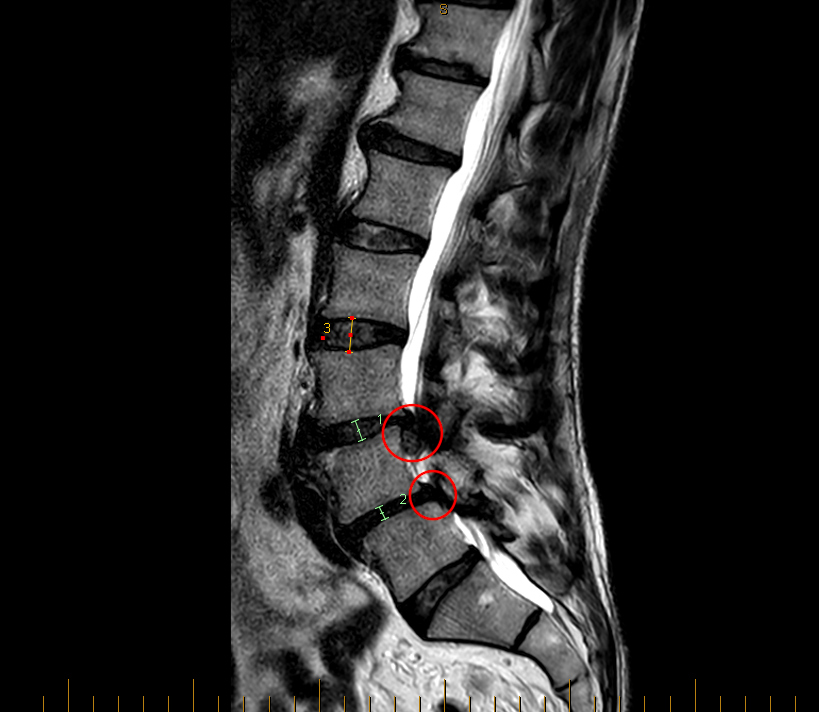 As shown below in the immediate post-operative CT scan reconstruction from this patient, we used fusion cages from in front (red arrows) to replace his worn "flat tyre" discs, and then robot-assisted percutaneous screws and rods (green arrows), with decompression, from behind to relieve the additional compression and help assure his mechanical stability.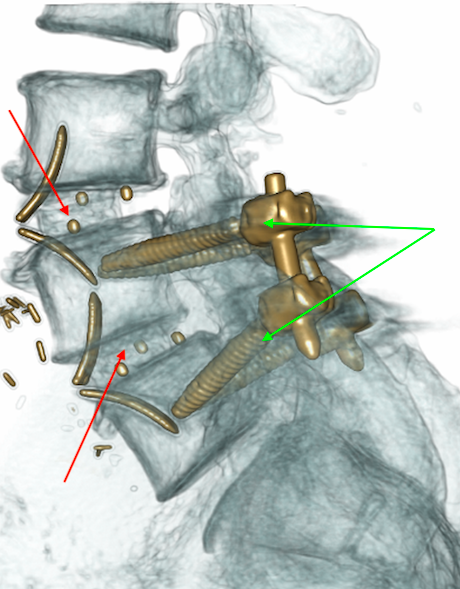 Two days post-op, he's up and walking independently; looks, feels and is walking taller; and has none of the pre-operative pain any more.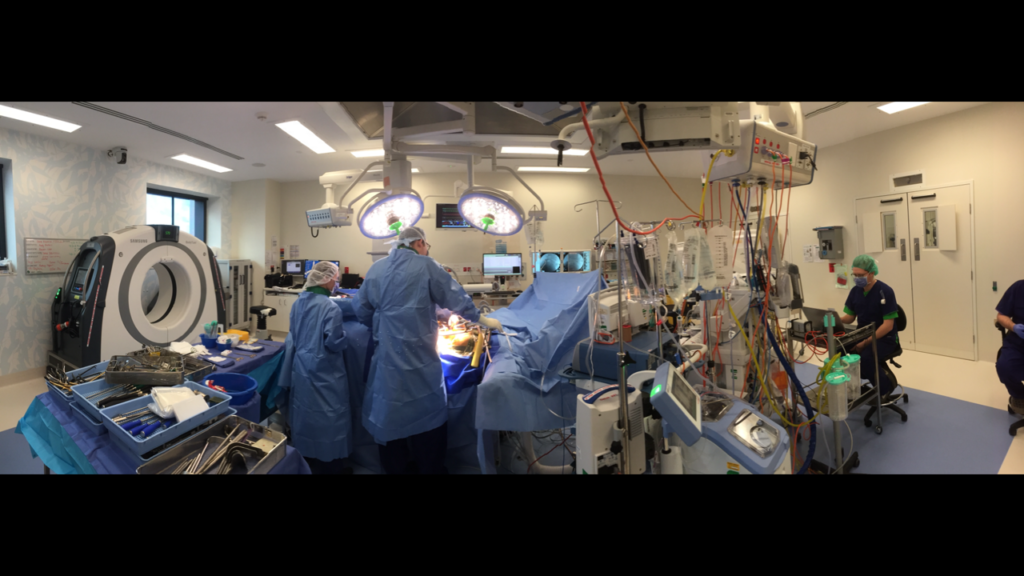 The team of 14 (some shown in the photo above, taken by one of the staff at the request of our patient): neurosurgeon; vascular surgeon; surgical assistant; anaesthetist & anaesthetic technician; radiology technician (intraop C-arm and Bodytom CT imaging); neurophysiologist (real-time motor and sensory monitoring of all limbs); 2 device technicians (Mazor robot; Everest XT titanium implants, ROI-A fusion cages – LifeHC & DeviceTech); perfusion technician (CellSaver auto-transfusion); and wonderful theatre nursing and technical staff.
It's a blessing to be part of a wonderful team, and at wonderful hospitals.
< Back to blog