Typical range of motion following lumbar anterior "hybrid" reconstruction
This man in his 30's, a business owner, hands-on, with severe, medically refractory low back pain. His MRI shows worn and torn lower lumbar discs.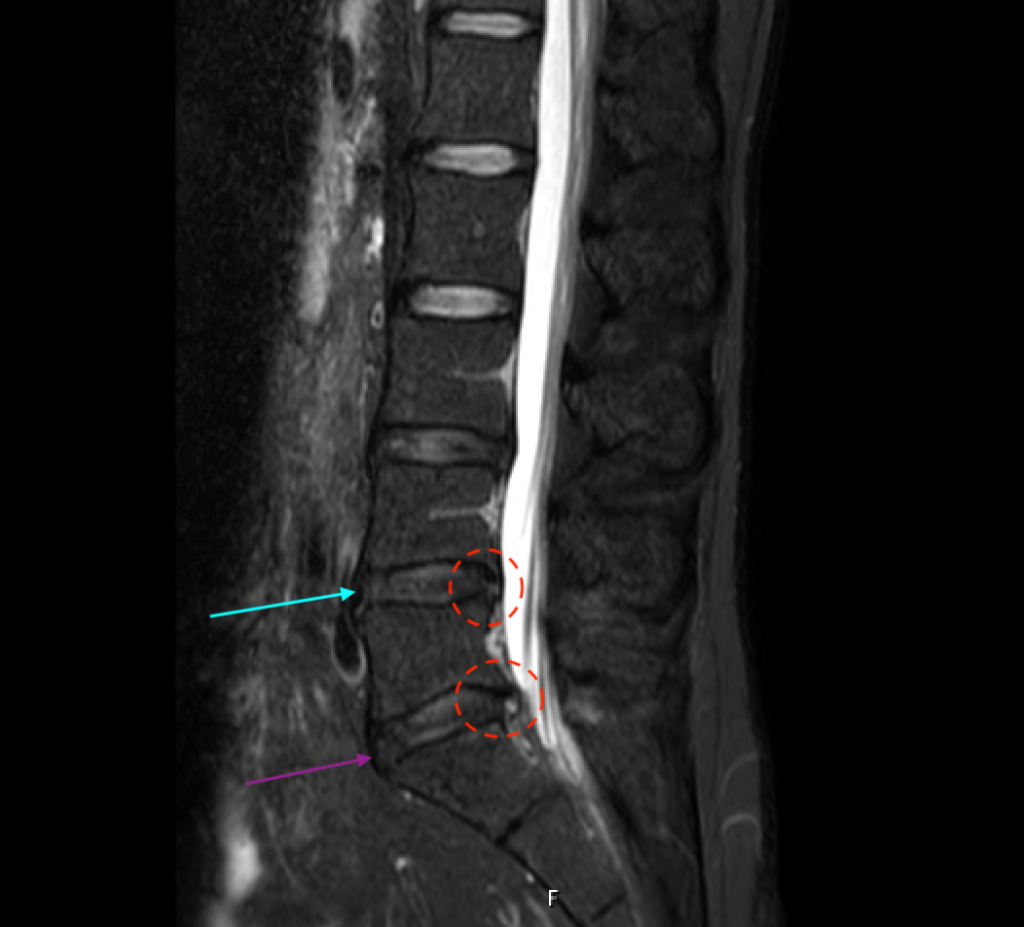 I thought he'd benefit most from a "hybrid" reconstruction via an abdominal incision and anterior access (expert vascular surgeon facilitated that for us). I replaced his L4/5 an L5/S1 pathological discs with a slick French artificial disc+cage combination that has really suited my patients over the years.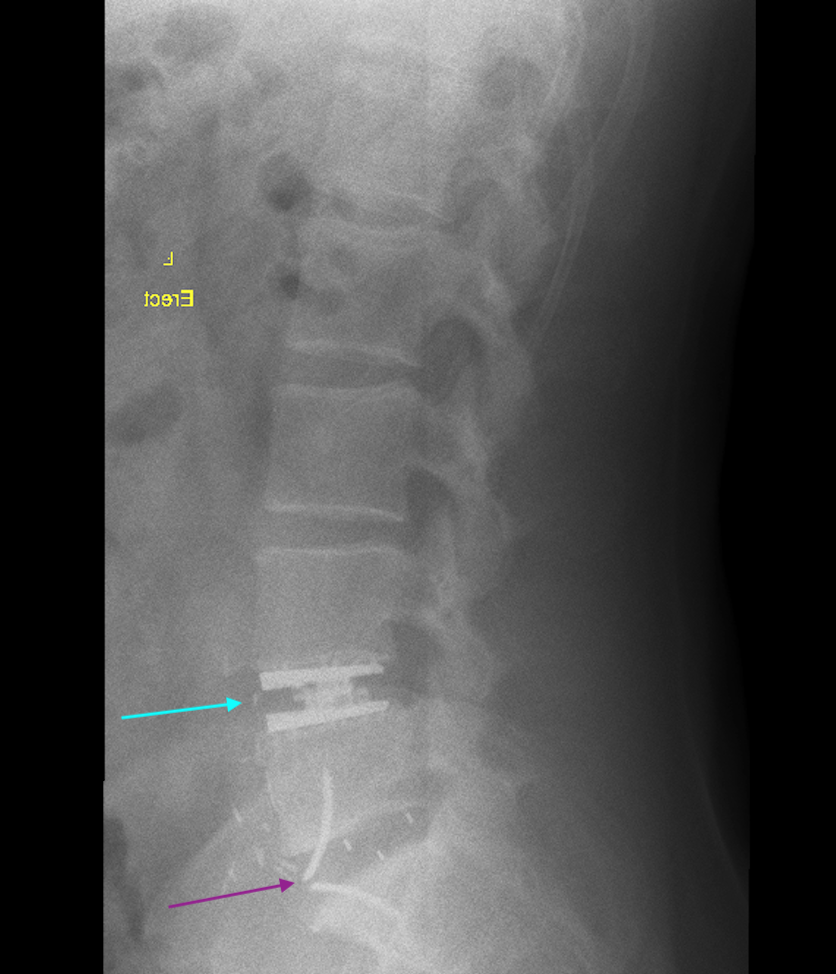 Now, 7 months post-op, he's standing tall, with a lovely posture again. Back at physical work, no symptoms any more.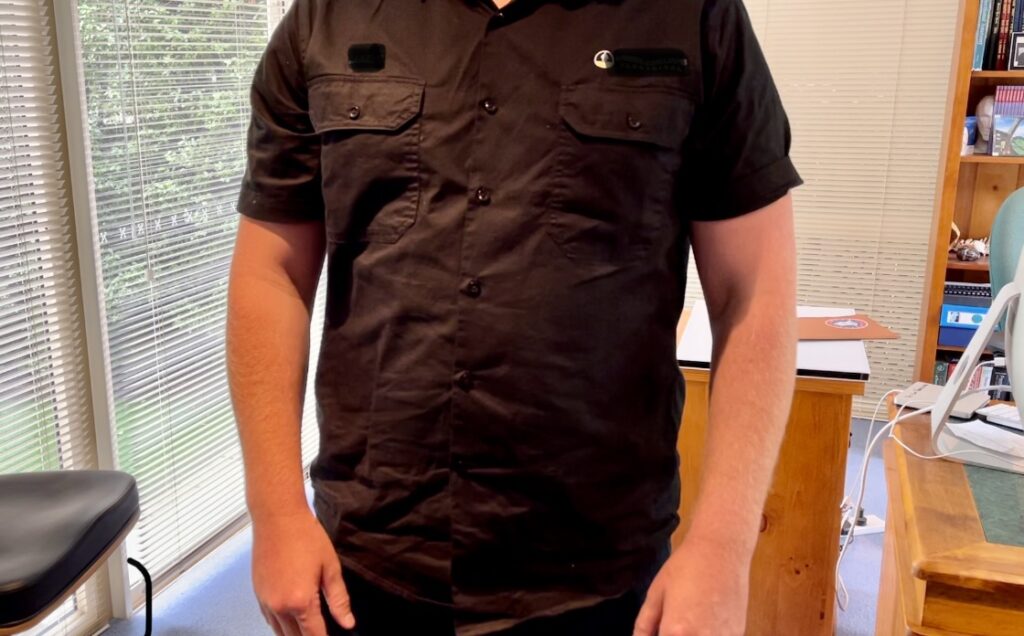 And, his range of motion speaks for itself. Touching his toes here, full forward flexion (even with his work boots on!)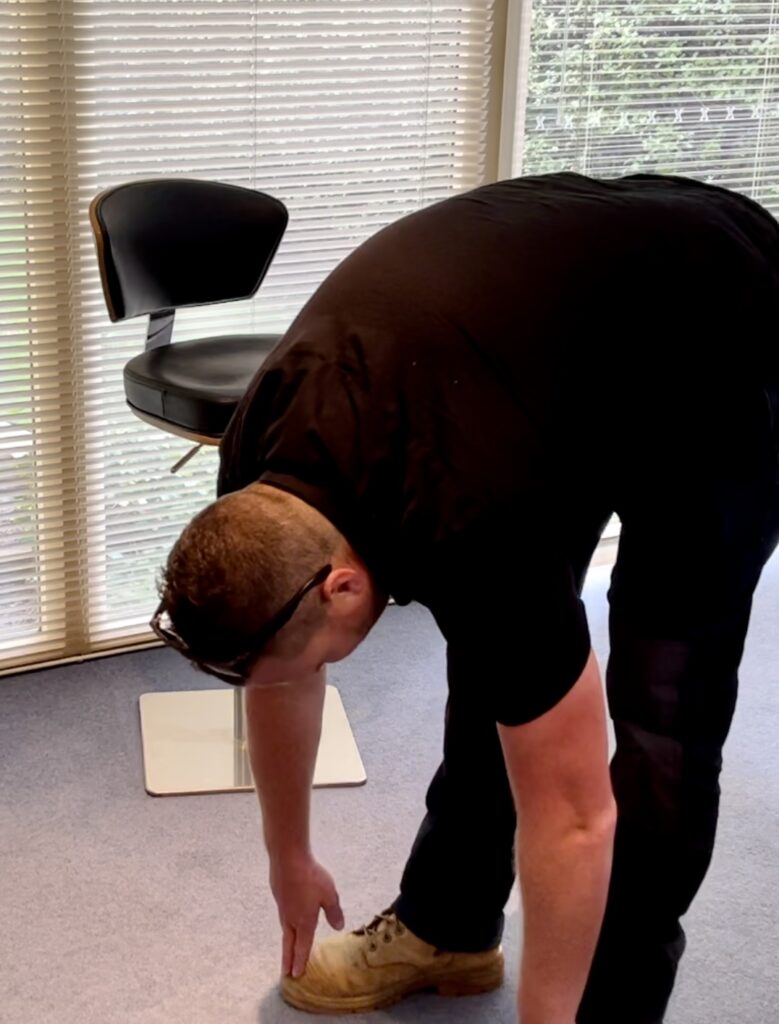 Extension to normal range; this was impossible for him pre-op.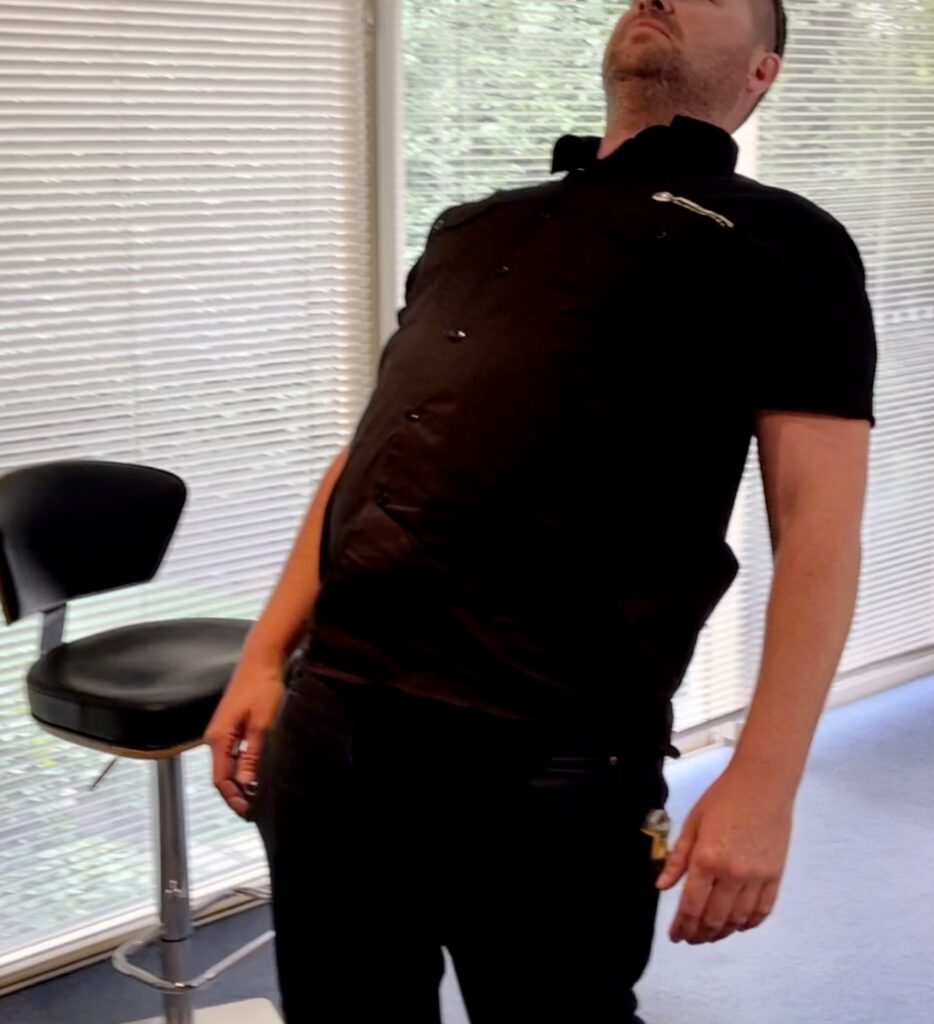 And nice lateral flexion too. Happy camper now.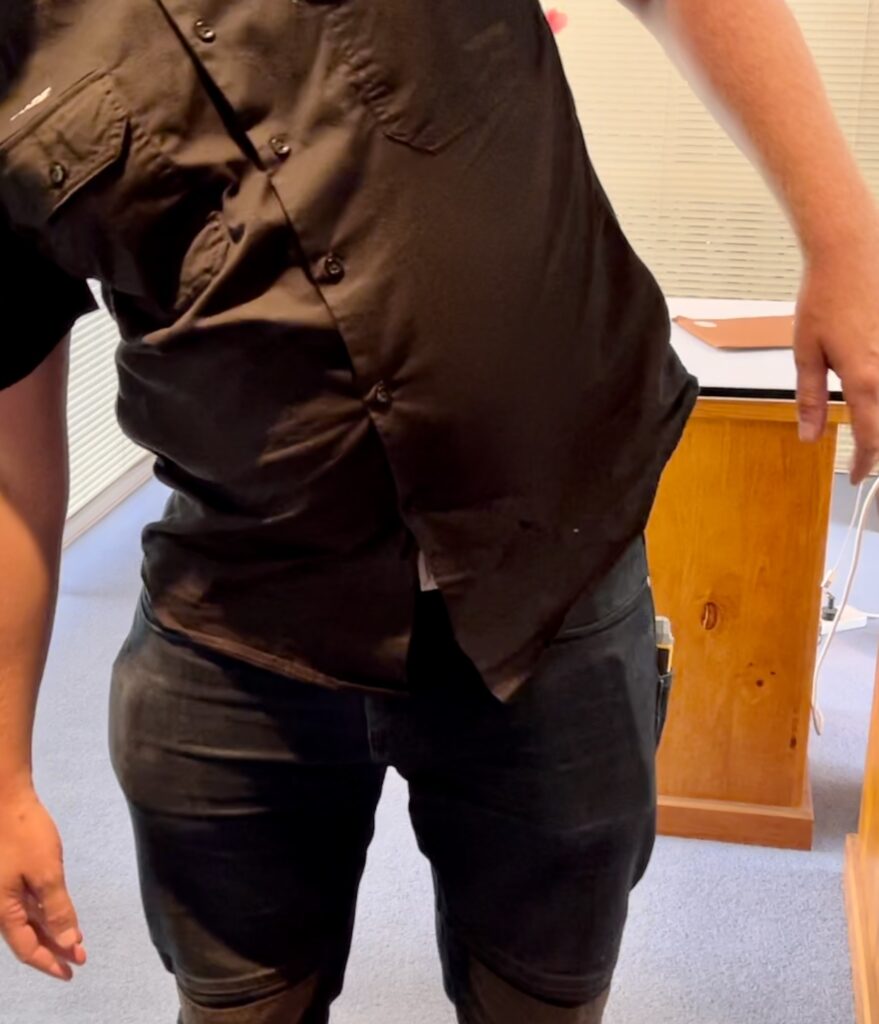 If he looks after his back according to my spinal health recommendations, he should do great in the long run. These world-class prosthetics are meant to outlive us.
< Back to blog