Klippel-Feil Syndrome. Congenital fusion. Cervical spinal cord & foraminal decompression in stages.
Klippel-Feil syndrome (KFS) is a condition that involves at-birth/congenital (autologous) fusion of some of the cervical vertebrae. That fusion causes acceleration of degenerative changes above and below the fused "block" of vertebrae, often leading to earlier cord compression.
In this older man (aka "young retiree") who I recently operated on with KFS, this was his severely degenerative cervical spine and his KFS auto-fusion (C3-to-C4) as demonstrated on a lateral plain X-ray (left part of image) and MRI (right part of image). The X-ray (left panel, below) shows there is anterior AND posterior fusion of C3 and C4 (yellow arrows) bodies and laminae, respectively, with probable excessive mechanical stress on the facet joints and spinal ligaments above and below the auto-fusion block (red dashed ovals). The MRI (right panel, below) shows that this has resulted in three distinct areas of spinal stenosis and threatened cord compression (i.e., at C2/3, C4/5, and C6/7; red dashed ovals).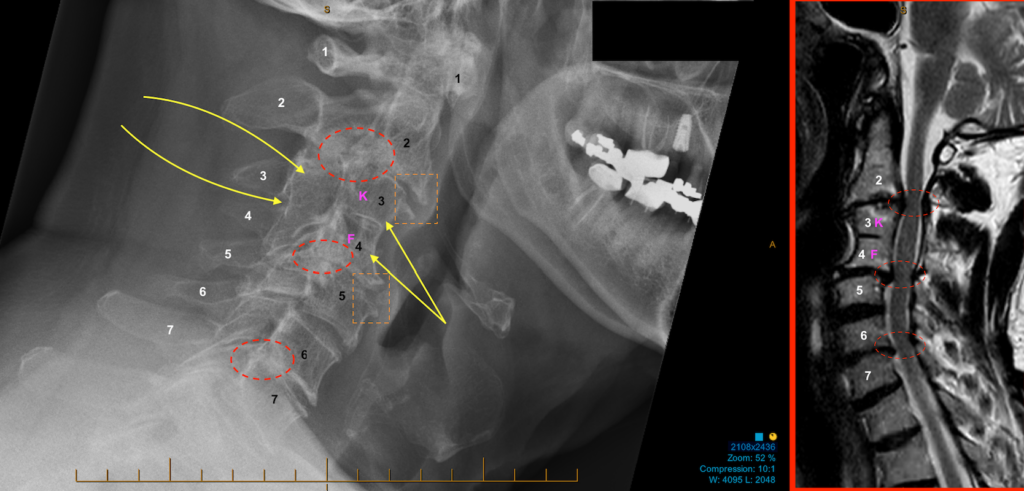 The first stage of surgical repair here is from the posterior approach (cervical decompression, laminotomies-rhizolyses) using a lamina-sparing technique to preserve structural integrity. It requires meticulous patient positioning, tissue and instrument handling and attention to detail. The photo below is from the patient's first-stage surgery.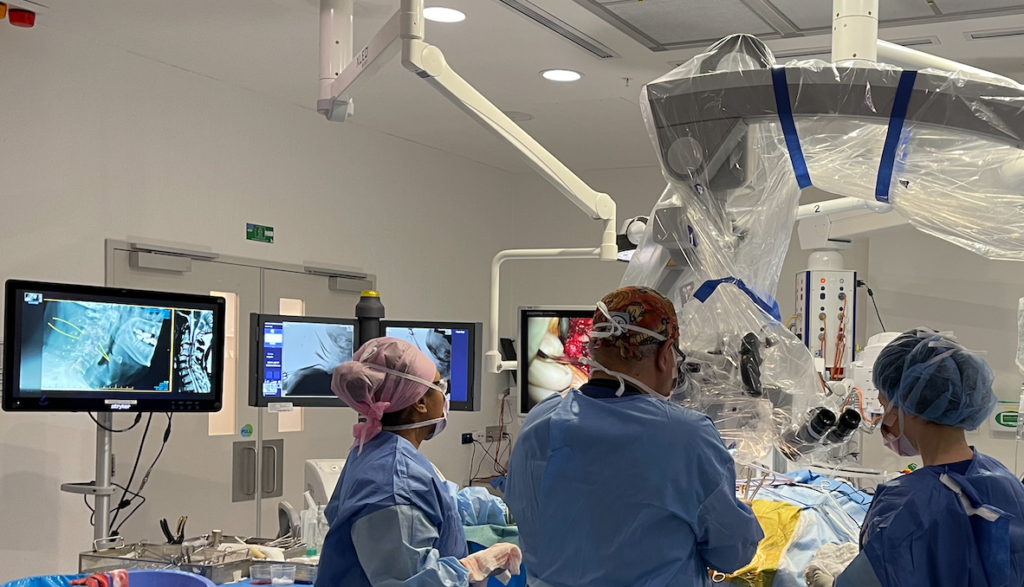 Small but adequate decompressive "windows" were made at C2/3, C4/5, and C6/7 over the cervical spinal cord to remove the local posterior compressive elements to the best of my ability.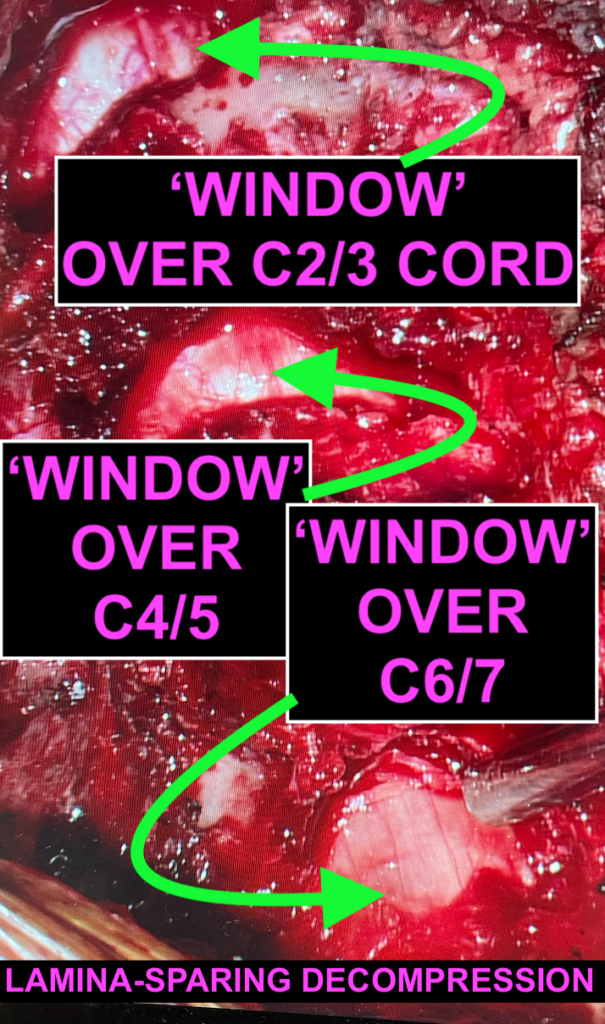 I'll keep an eye on his progress clinically and radiologically. He may eventually need an anterior stage 2, with a combination of artificial discs and cages as part of a hybrid reconstruction.
< Back to blog