1-, 2-, & 3-level anterior lumbar spinal reconstructions: Beautiful, functional, structural – Tailored solutions using artificial disc + sleek fusion cage combinations
Here are four lovely patient examples of damaged discs in injured or degenerative spines being restored functionally and structurally to help alleviate patients' pain and disability. I use state-of-the art, unique French prosthetics. The surgery to access the spine in these particular operations is done via the abdomen, a single incision through the skin and an underlying muscle (which is repaired at the end of the procedure), and a vascular surgeon facilitates that part. My bit involves carefully removing each damaged disc, and replacing it with a suitable prosthetic.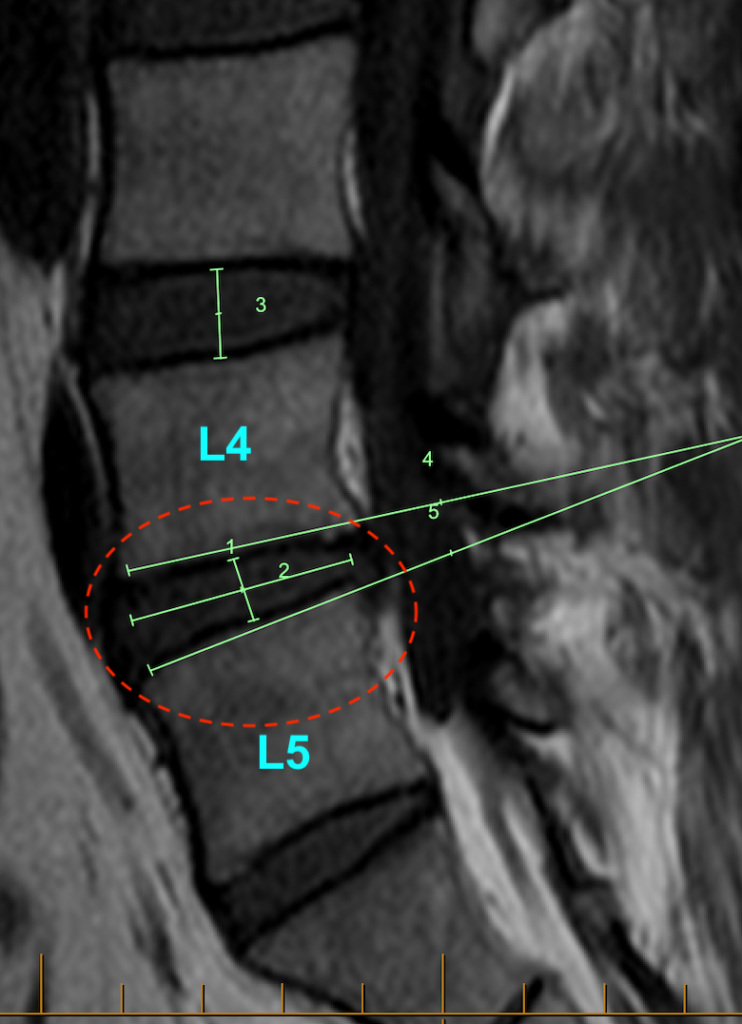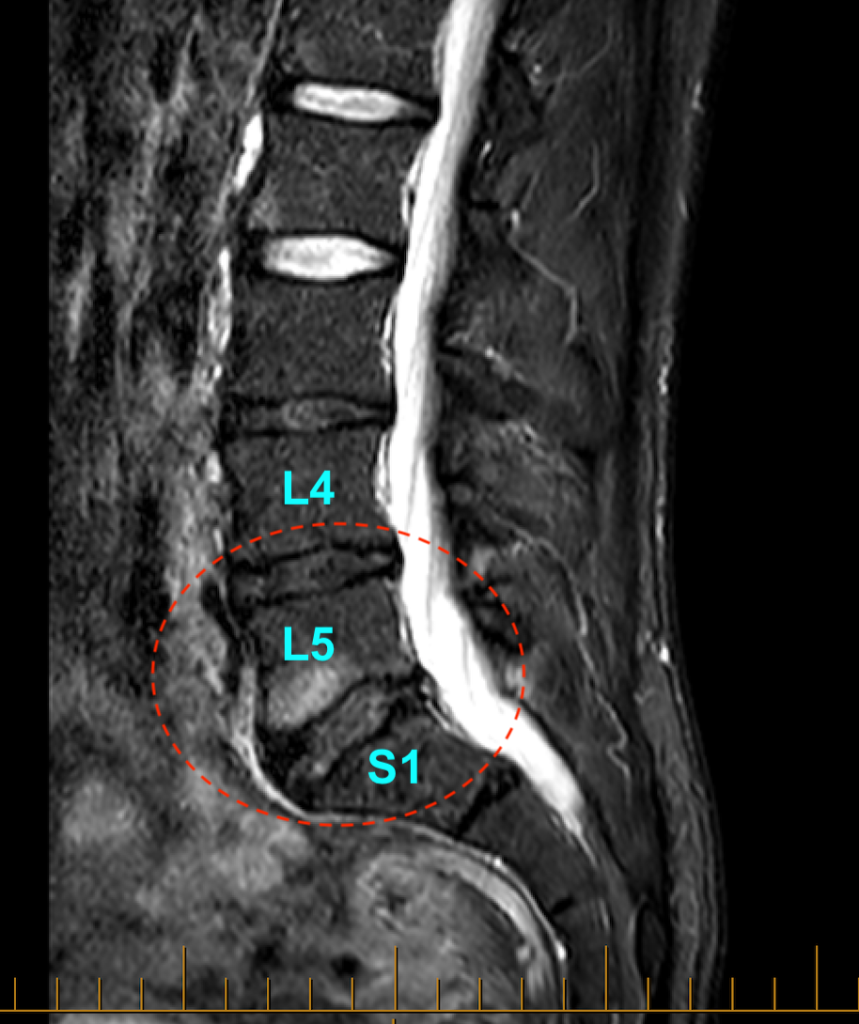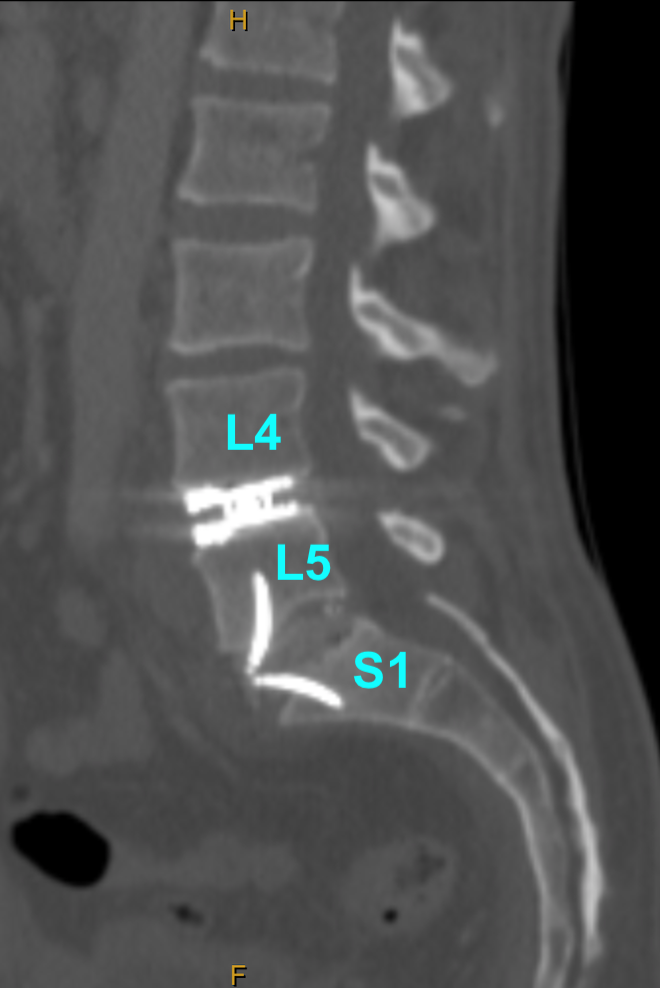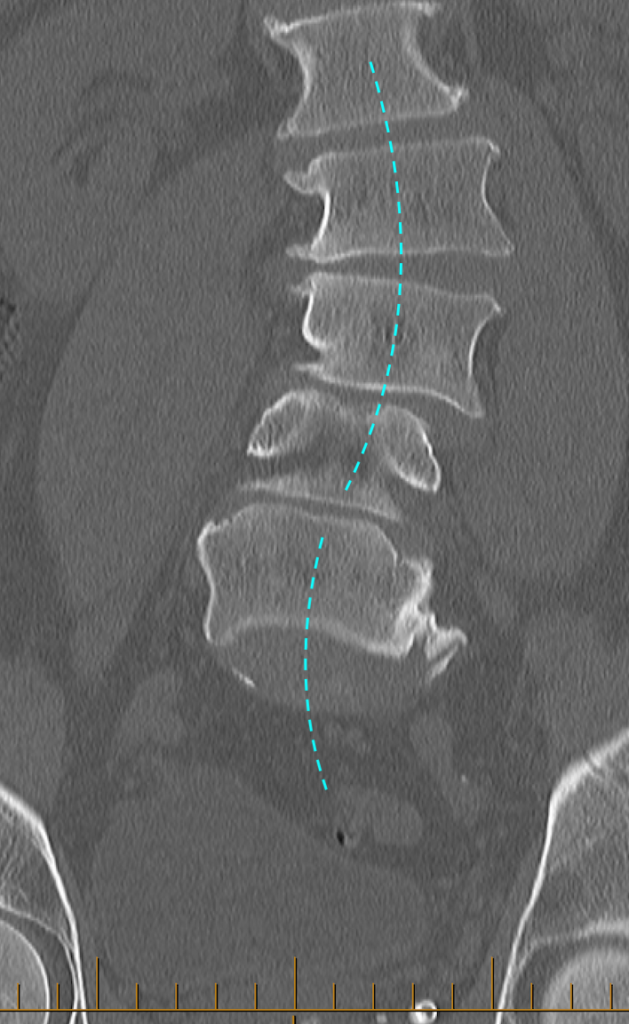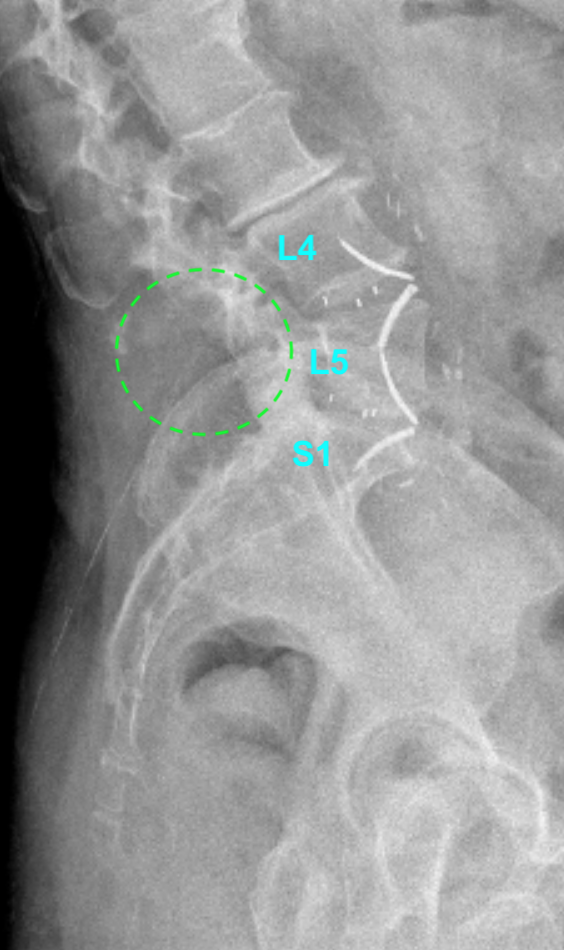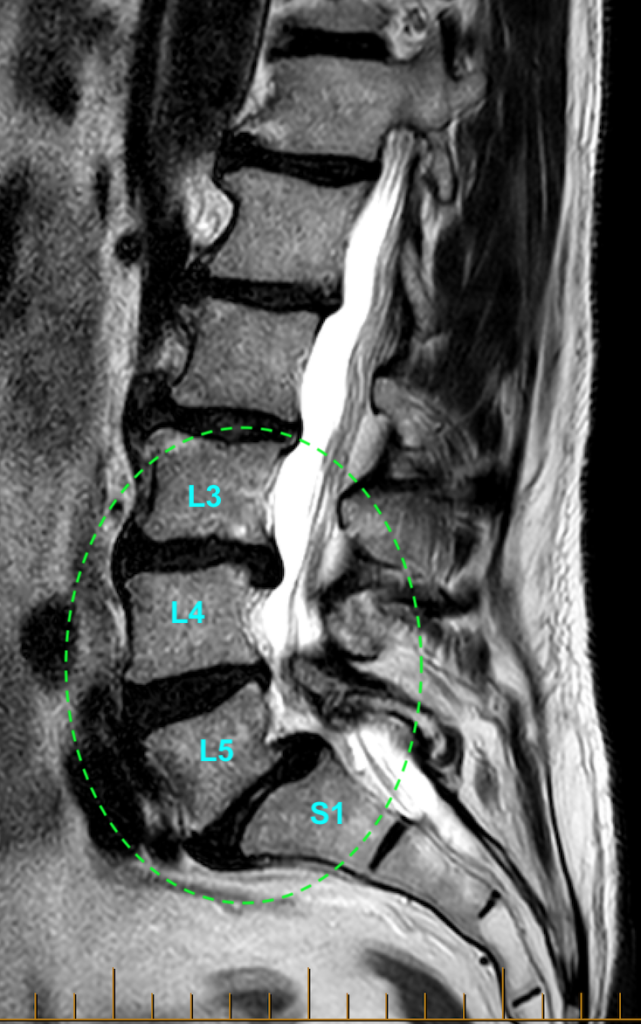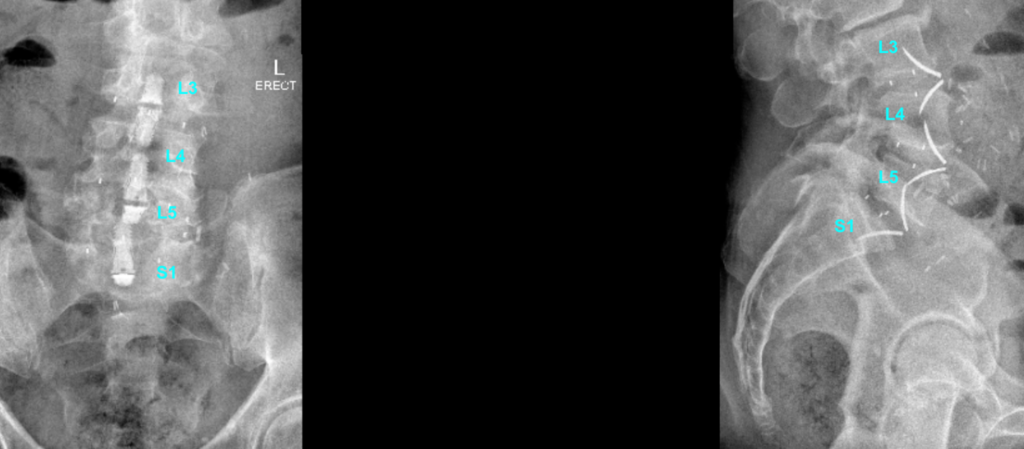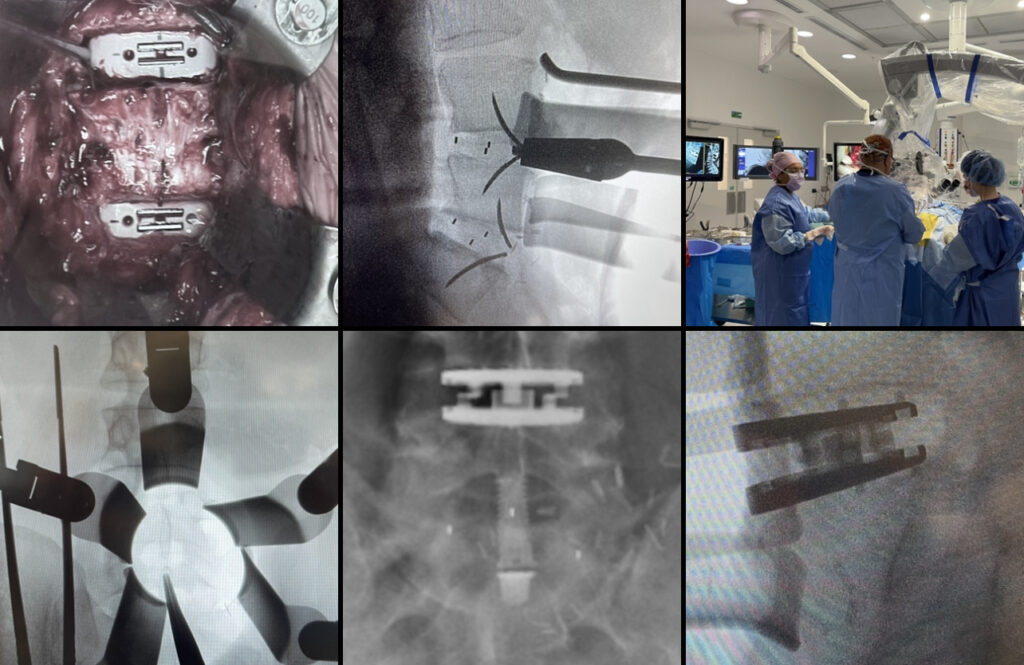 The same beautiful prosthetics and work can be used in the cervical spine. CLICK HERE for a lovely example of that.
To learn more about the amazing French prosthetics I use, CLICK HERE. Art meets science meets medicine!
< Back to blog