Range of motion preservation following minimally invasive anterior & posterior spinal surgery
These photographs below illustrate the excellent range of motion preservation following minimally invasive spinal surgery from either an anterior (Images 1 and 2) or posterior (Image 3) approach. I have had an excellent experience with the anterior (ALIF) and posterior (Robot-assisted) approaches.
Images 1 & 2 (below): 6 months following anterior lumbar discectomy using the ROI-A cage system (Anterior Lumbar Interbody Fusion, ALIF). Surgical approach via our expert vascular surgeon, through a small incision in the abdomen that has healed beautifully. I have removed and replaced her worn and damaged L5/S1 disc. This patient has no back pain and stiffness any more; those symptoms were present pre-operatively and were  incapacitating her until this surgery was undertaken. She has returned to work, full-time.
Image 3 (below): This patient had previous surgery at L4/5 by another surgeon some years ago, the surgery helped him but he presented to me with advanced stenosis at L3/4 and mechanical instability (Grade2-3 slip of 2.2 cm) at L4/5. I decompressed his spine at L3/4 and reduced and instrumented his slip with percutaneously navigated rods and screws with Mazor-robot assistance. He has had great symptomatic benefit following the operation, accomplished via three small parallel incisions in his lower back, all healed. He is demonstrating his ability to now bend his spine again with minimal discomfort compared to his pre-operative state!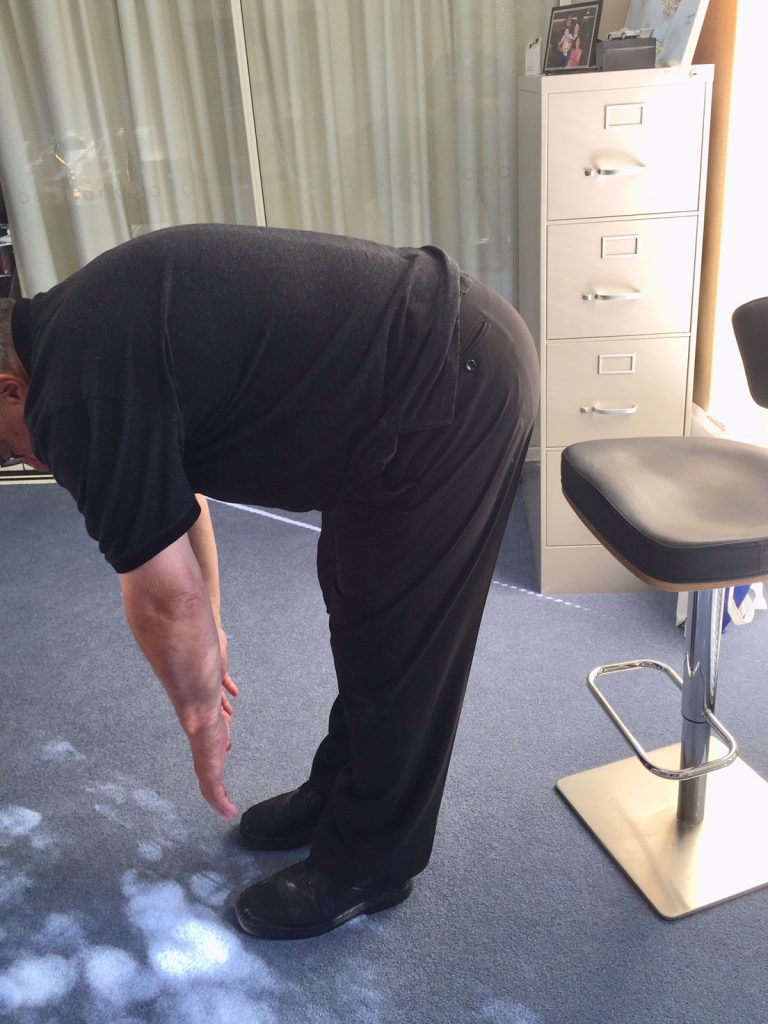 < Back to blog